Skip to Content
Your Trusted Home Health Provider
Valerian Home Health & Hospice, located in Central Texas, is driven by a passion and goal to provide exceptional care to our patients. Our team consists of highly trained Nurses, Therapists, Aides, and Social Workers who possess the expertise and knowledge to deliver the best possible care.
We understand the importance of patient comfort and work diligently to provide the care and treatment our patients deserve. Our focus is on developing individualized treatment plans tailored to each patient's unique needs, ensuring that they receive the specific care they require. Our services range from wound care to therapy services for patients who have experienced a recent fall.
If you or a loved one needs our services, please do not hesitate to contact us to learn more about how we can assist you. Our team is dedicated to providing compassionate care and support to our patients, and we look forward to the opportunity to help you achieve the best possible health outcomes.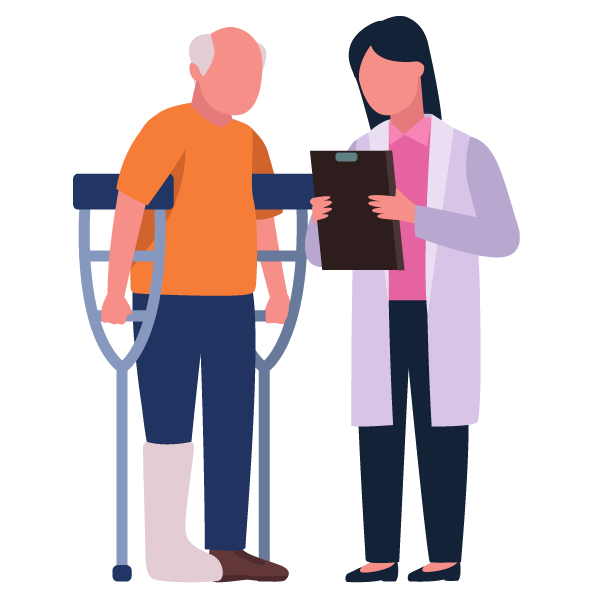 An Encompassing Home Health Approach
Our team of experienced Nurses, Therapists, Social Workers, and Aides are committed to providing world-class healthcare to you and your loved ones. We stand by our promise to deliver exceptional care and ensure your comfort, no matter the situation.
Specialty Programs Offered
CHF Program
COPD Program
Fall Reduction Program
Parkinson's Big and Loud Certified
Wound Care Program
An Encompassing Home Health Approach
At Valerian Home Health, we go beyond traditional nursing care and offer a range of therapy and lifestyle services to our patients. We have a team of physical, occupational, and speech therapists who can provide treatment in the comfort of your own home. In addition, we offer certified home health aides who can assist with bathing, grooming, and other activities to help you maintain your independence. Our goal is to provide award-winning care while minimizing disruptions to your daily life.
Reliable Services You Can Lean On
Requesting home health care can be a stressful and anxiety-inducing process. At Valerian Home Health & Hospice, our team aims to alleviate your worries and simplify the process. We offer unmatched treatment options that prioritize your independence while providing necessary assistance. Our goal is to earn your trust and become your go-to provider for all your home health needs. Reach out to us today to explore solutions and receive exceptional care.
Contact Us to Learn How We Can Help