Skip to Content
Compassion When You Need It Most
Valerian Home Health & Hospice is committed to helping patients and families in the Central Texas area who are facing difficult decisions regarding hospice care. Our expert Hospice team provides comprehensive support and care to ensure the comfort and well-being of our patients. We understand the physical, social, and spiritual needs of our patients, and we work tirelessly to address them.
If you or a loved one needs hospice care, please don't hesitate to contact our team. We are here to answer your questions, provide support, and ensure that you receive the care and attention you deserve during this difficult time.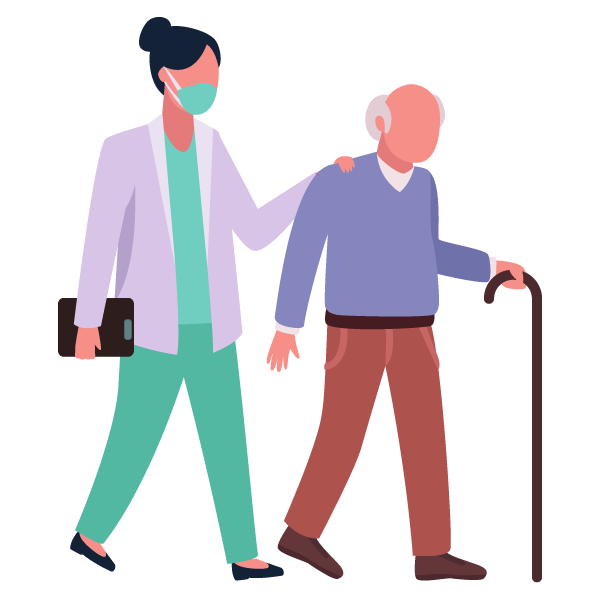 Hospice Services
Hospice is a team-oriented approach, providing compassionate care and support to our patients and families during the end-of-life transition.
Holistic Approach for Our Patients
Nursing Care
Spiritual Care
Social Services
Medical Equipment & Supplies
Medications
Certified Nursing Aides
Bereavement Services
Pain & Symptom Control
What Is Hospice Care?
Hospice care is a specialized form of care intended for those with terminal illnesses. At Valerian Home Health & Hospice, we are committed to ensuring the complete comfort of our patients while also addressing their social, personal, and spiritual needs. We provide bereavement and counseling services to support the patient's family during this difficult time. Our team is always available to answer any questions or concerns you may have about your treatment.
A Culture of Caring
Receiving hospice care for a loved one is a difficult decision to make. At Valerian, we understand how challenging this process can be. Our compassionate and experienced staff will be by your side every step of the way to provide support, comfort, and guidance throughout the journey. You can contact our knowledgeable representatives to inquire about our hospice care services and to learn more about how we can help you and your loved one during this time.
Contact Us to Learn How We Can Help